REVIEWS
Click here to read more reviews
You Don't Have to Take Our Word for It!

Here's what some of our satisfied customers have to say about JayBees Auto Service:


A shout-out for JayBees Auto Repair! I mainly had my timing belt replaced on my 2007 Kia Rio which was a very tall order!! They did an excellent job and went above and beyond with their awesome customer service! Jackie and Shelly were so kind and professional. I highly recommend them if you need any maintenance or repairs on your vehicle. JayBees took care of my very first car in the '80s too.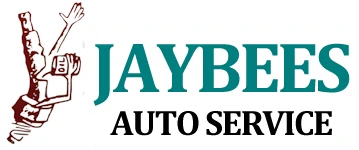 Engine Maintenance
, near
Tucson, AZ
01/01/2022
I do not even know what to call what my vehicle needs. In any case, Dr. J and her gang of highly motivated and talented folks have been trying to figure it out for quite some time. It gets better for a bit and then oops - crappy again. We are to a point of experimenting with all kinds of odd stuff I do not understand. I keep thinking I am done with the truck and then I see the cost of used trucks and change my mind back again. Dr. J and her staff have been nothing but friendly, knowledgeable, reasonable and just hard working great folks for the whole 34 years I have been using their services. Whether or not my old truck recovers and remains usable (the goal), I will always be thankful for the care and wisdom of the JayBees crew!
So I've written one Google review not so long ago but this place so impresses me that I have to do an update. We have been customers for about two years now and they have saved me probably several hundred dollars by not repairing things that I erroneously thought were problems. I wouldn't have known the difference. That has happened twice in the past. Same thing today, a simple fix for something the dealer would probably have charged a lot more to take care of. This is a small family shop that holds itself to the highest standards of integrity and service. What a refreshing combo.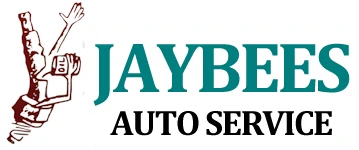 Transmission Service
Transmission Services
, near
Tucson, AZ
04/20/2021
Spoke to Shelly about transmission service for possible slipping. She thoroughly explained a Transmission specialist is best and then referred a few placed. Shelly's customer appreciation shines bright even on a phone call. Thank you for your help.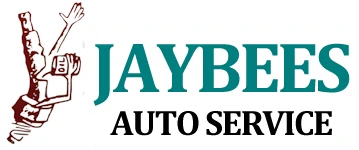 Highly Recommend!
Car & Truck Care
, near
Tucson, AZ
01/14/2021
Awesome Service & Great Communication. Highly Recommend.
In a world of dissonance and diminishing customer service, Jaybee's sets a fine example for customer care. I never feel taken advantage of here and I appreciate their expertise especially finding problems before they get worse. Shelly is upbeat and sincere, a winning combination in my book.
Great shop! Great staff! Honest and fair. They know what they are doing.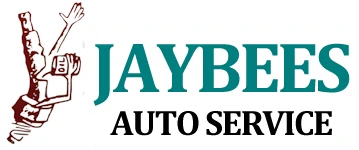 01/30/2020
A couple of months ago I took my 20-year old pick up truck to JayBees to have a couple of major issues fixed. They had worked on my vehicle once before and I was very pleased with their work. The staff thoroughly diagnosed my truck including the two major issues as well as several others I knew about but didn't mention and some things under the hood I did not know about. Shelly thoroughly explained all the needed repairs and cost of each so I knew exactly what I was getting done and why. I had everything repaired for what I felt was a reasonable price and my truck has been running like a dream ever since! Jacqui and Shelly were a pleasure to work with.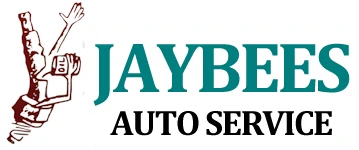 You won't find a better shop in Tucson
Tucson
01/14/2020
I've been a satisfied customer of JayBees for just under 25 years now, and you won't find a better shop in Tucson. I first found them when a local Ford dealer couldn't diagnose a problem with my Ford product and they've maintained my ageing fleet ever since. With JayBees in town, why would you need to buy a new car? Just keep yours properly maintained! And they do it all ... or can get it done ... at a very reasonable price. I could tell you many, many stories of how Jacqui, Shelly, Doug and everyone there have kept me mobile and would be glad to ... but reviews are supposed to be kept to a readable length. That said, they have my full-throated endorsement. You can't go wrong with JayBees!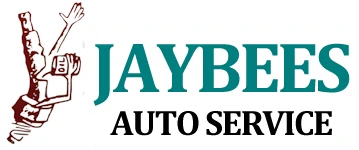 12/19/2019
If you're looking for an auto service shop in Tucson that is fair, reasonable, honest and provides quality workmanship, don't look any further. Jaybee's is the place you want. Years ago, while visiting Tucson, I had engine troubles. I was towed from the highway to this shop because the tow truck driver said I wouldn't be disappointed. He was right. And I haven't been disappointed for thirty years. Do you worry about finding honest people to service your car? I used to, but I don't any longer. Go to Jaybee's. You won't be disappointed. The staff is also uber friendly and personable. What more could you want in an auto service shop?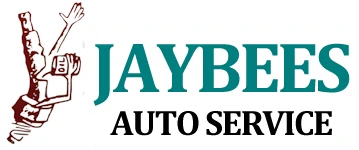 My family has been going to JayBees for decades (yes, decades), and we trust them implicitly. (Woman owned and operated if that makes a difference to you.)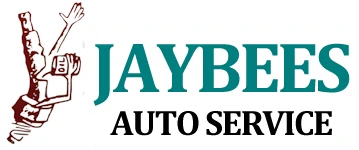 Great people here...!!! With the best customer service. Always a pleasure seeing them.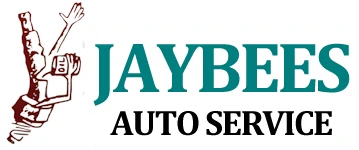 The people at JayBees are incredibly helpful and honest. As a woman, I'm used to being talked down to because it's assumed I won't understand. Shelly specifically always makes sure I understand the problems and the options for repair. They also have a courtesy shuttle so I can get a ride to my friend's house and don't have to pay for another ride option. I will never go anywhere else to get my car fixed.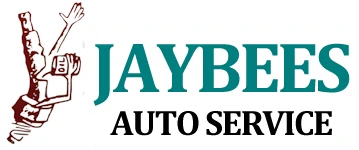 Love JayBees! Honest and reliable. Highly recommend.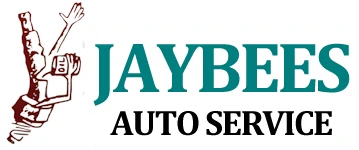 Shelly, Jacqui, and Doug....you're the BEST!!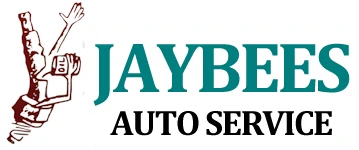 Skilled mechanics, courteous.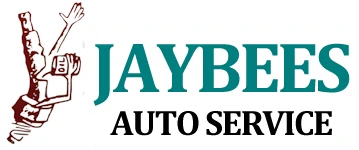 Jacqui and Doug are both amazing. Most trustworthy auto mechanic I've found. Time and time again they prove this to me.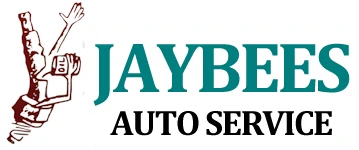 The people I've had contact with are very friendly, and my husband trusts their work.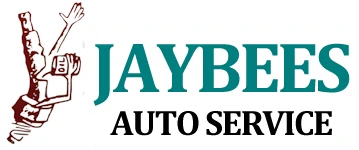 Great service and honest prices.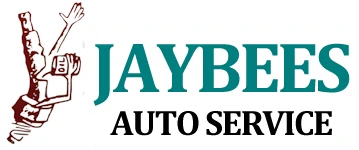 Fair prices, and they do the little extra things to make sure your car or truck is fixed and safe.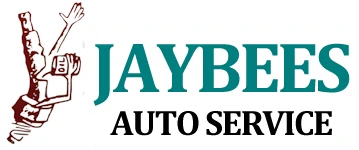 Great service and an amazing staff. They very patiently walked me through the steps they took to diagnose, troubleshoot and resolve my car's issues.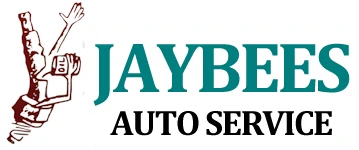 Very happy. Came in for oil change. They checked over the whole vehicle for me and found a couple of minor repairs needed so I had them do a couple of them, and will return for the others in the near future. My second visit to them. Last fall they repaired a faulty engine control computer for me, but this was a difficult undertaking because Chrysler-Fiat (Dodge Owners) don't make that computer anymore. They found a company back east that remanufactures old out-of-production car computers and got the job done.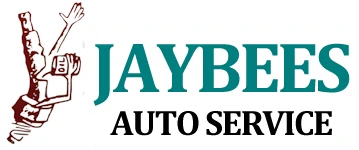 My car wouldn't start and had to be towed to JayBees. I feared it was something like an alternator or battery problem but was surprised to learn it was a defective key. The courteous and knowledgeable staff always make me feel I am in good hands. Everyone I have referred to JayBees has thanked me. Wow, 30 years in the business. That says a lot.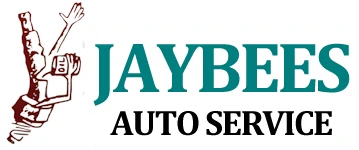 Jacqui and Shelly are such experts with car service, and I trust them completely. They have proven to go above and beyond to explain their findings about the work needed and not needed for my car. I am so appreciative of all of their time and effort to explain and assess everything for me. They are honest, do quality work, and are reliable - what more do you need?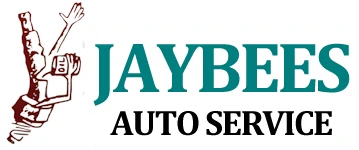 I love JayBees! The staff is so friendly and honest. I always feel comfortable spending money on the repairs that they recommend, because I know that they have my best interest in mind. We had quite a few repairs this visit and Shelly went through every single thing with me to make sure that I knew what I was paying for. I am super happy with the work. Thank you!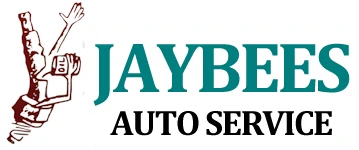 Very thorough and honest place. Will be the place we are going to in Tucson for any problems with our cars from now on.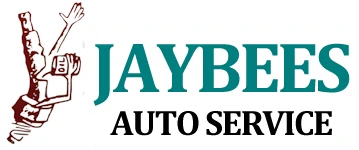 Routine oil change and recommended maintenance items. Friendly and knowledgeable staff and technicians. To be in business 30+ years means they are doing things RIGHT. Everyone I have referred to Jaybees has thanked me.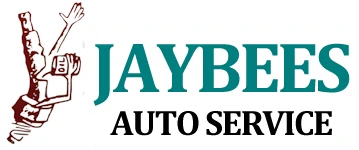 Replaced the broken driver's inside door handle, plus had an oil change/service & vehicle inspection/evaluation. Have gone to JayBees for years. Excellent service. Ultra-competent. Super honest. Really good people to do business with!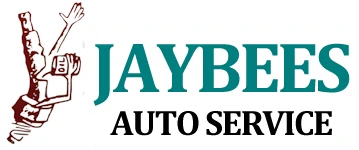 The personnel and mechanics at JayBees are very efficient and work in a timely manner. I was able to get an oil change and have the car travel-ready within a matter of hours. The mechanics are very thorough and check all the little details to make the car roadworthy. If they find a detail that needs extra work, they immediately contact you to let you know and have you give them the okay. I appreciate this extra effort.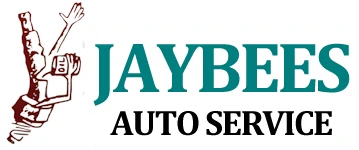 JayBees is always friendly, courteous and they do an excellent job. I've been going to them for 25 years, and I don?t trust anyone else.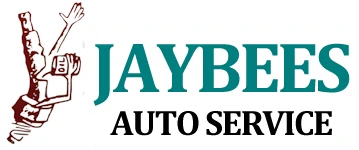 Jacqui and Shelly and all the people here are awesome. I'd never go anywhere else.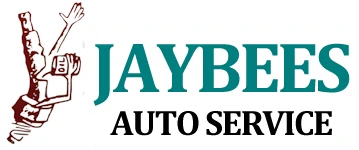 We were recommended to JayBees by some friends, and we were not disappointed. Not only did they expertly repair the problem, but they also gave the vehicle an overall service inspection at no extra charge. Their mechanics gave us several recommendations for future service needs, but no one pressured us into having things fixed right then and there. We will definitely take our vehicles back to JayBees for maintenance and repairs.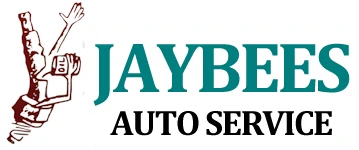 By taking the wife's Murano to JayBees instead of the dealer, we saved well over $1000.00 in parts. They fixed the electric system and also got the electric motor to work, which we had been quoted almost a thousand dollars parts and labor. Plus the fix on the electric system that had caused the car not to start saved us another several hundred. Plus they treated my wife like a person instead of like a dummy and making her call and ask her husband. They explained and showed her what was needed to be done.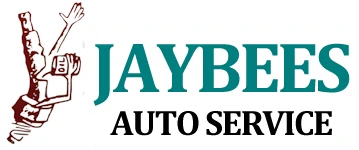 Great central location. Good people who want the best for your automobile!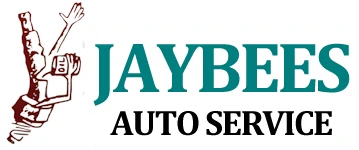 Completely trust JayBees. They have serviced my car many times and have even left with no bill two times! Turns out it was not an issue, and they never tried to pull anything on me. Great customer service, knowledgeable and have a really cute office cat.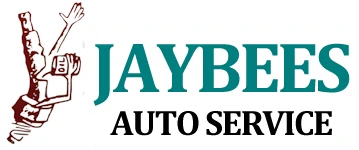 This is a shop that has a passion to fix the root problem, not simply pull things off and replace them until they happen upon a solution. Don't hesitate to take your car to JayBees. I had been to three shops, spent thousands of dollars on repairs, and the folks at JayBees sorted through all the potential issues and solved the problem. I have a lot of confidence in their work.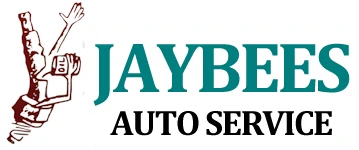 If you need your car repaired use JayBees. Their staff is friendly and treated me well. When you need a repair done quickly AND fixed right the first time, they are the shop to use. I love that they have women in their shop who actually know cars and how to explain my situation to me.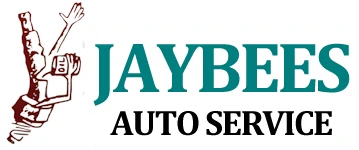 Import Cars & Trucks
, near
Tucson, Arizona
A shout-out for JayBees Auto Repair! I mainly had my timing belt replaced on my 2007 Kia Rio which was a very tall order!! They did an excellent job and went above and beyond with their awesome customer service! Jackie and Shelly were so kind and professional. I highly recommend them if you need any maintenance or repairs on your vehicle. JayBees took care of my very first car in the '80s too.
Chris Bozarth
, 08/02/2022