Green Valley Auto Repair
Top Quality, Affordable Auto Repair Services Near Green Valley - Call Today 520-790-6035
When drivers in Green Valley need cost conscious auto repairs they call JayBees Auto Service. Since 1987, JayBees Auto Service has been delivering professional and competitively priced auto repairs to the Green Valley area.
JayBees Auto Service provides top-quality auto repairs to keep foreign or domestic cars and trucks running at peak performance. Call JayBees Auto Service near Green Valley at 520-790-6035 for fast, affordable auto repairs. Customer satisfaction is our goal!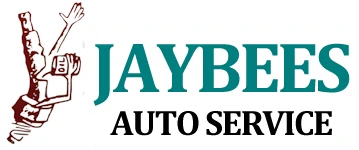 Import Cars & Trucks
, near
Tucson, Arizona
A shout-out for JayBees Auto Repair! I mainly had my timing belt replaced on my 2007 Kia Rio which was a very tall order!! They did an excellent job and went above and beyond with their awesome customer service! Jackie and Shelly were so kind and professional. I highly recommend them if you need any maintenance or repairs on your vehicle. JayBees took care of my very first car in the '80s too.
Chris Bozarth
, 08/02/2022