SHOP LOCATION
JayBees Auto Service
5070 E 22nd St
Tucson, AZ 85711
520-790-6035
Email Us!

Hours:
Monday
Tuesday
Wednesday
Thursday
Friday
Saturday
Sunday


8:00AM - 5:00PM
8:00AM - 5:00PM
8:00AM - 5:00PM
8:00AM - 5:00PM
8:00AM - 5:00PM
Closed
Closed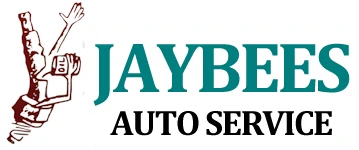 Import Cars & Trucks
, near
Tucson, Arizona
A shout-out for JayBees Auto Repair! I mainly had my timing belt replaced on my 2007 Kia Rio which was a very tall order!! They did an excellent job and went above and beyond with their awesome customer service! Jackie and Shelly were so kind and professional. I highly recommend them if you need any maintenance or repairs on your vehicle. JayBees took care of my very first car in the '80s too.
Chris Bozarth
, 08/02/2022