JayBees Auto Service Towing Services
Dealing with a car that just won't start up due to weather, collision, or electrical issues? With just one call, our towing specialists will be there to take the vehicle back to our shop for repair services. You'll appreciate our affordable towing services and our guarantee that your vehicle makes it back to our shop safely. For fast towing services, contact us at 520-790-6035.

Our towing services include:
Towing to Our Shop
Auto breakdowns are often unavoidable - this is regardless of how new your car is or how carefully you drive. When your car breaks down, the best option is to have it towed to a professional auto repair shop for repairs. This way, you can be back on the road as quickly as possible. To have your broken down vehicle towed to a quality auto shop for repairs, contact JayBees Auto Service today. At JayBees Auto Service, we have a 'towing to shop only' service whereby we tow your disabled car to our auto shop for repair.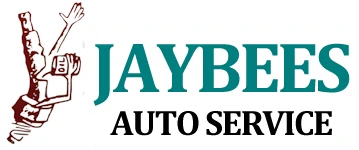 Import Cars & Trucks
, near
Tucson, Arizona
A shout-out for JayBees Auto Repair! I mainly had my timing belt replaced on my 2007 Kia Rio which was a very tall order!! They did an excellent job and went above and beyond with their awesome customer service! Jackie and Shelly were so kind and professional. I highly recommend them if you need any maintenance or repairs on your vehicle. JayBees took care of my very first car in the '80s too.
Chris Bozarth
, 08/02/2022