INSPECTIONS & EMISSIONS
Some states require regular safety inspections and/or emissions inspections on cars and trucks. At JayBees Auto Service, we are well-equipped and trained to perform these inspections. Our technicians can also perform multi-point inspections on your vehicles as needed.
These are some of the inspection services we offer.
AZ State Certified Emissions Repair Facility
A state certified emissions repair facility is a privately owned motor vehicle repair facility, licensed to repair emission-related failures. The repair facility must employ a CERT (Certified Emissions Repair Technician) who has passed a state-required training program. JayBees Auto Service is a AZ state certified emissions repair facility. Contact us at 520-790-6035 or visit us today for emission-related repairs and services.
To learn more about our Inspection and Emission services, call us at 520-790-6035 or request a quote by clicking below:
Request Quote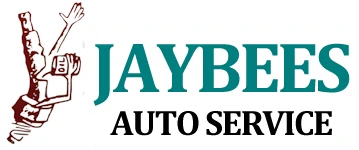 Import Cars & Trucks
, near
Tucson, Arizona
A shout-out for JayBees Auto Repair! I mainly had my timing belt replaced on my 2007 Kia Rio which was a very tall order!! They did an excellent job and went above and beyond with their awesome customer service! Jackie and Shelly were so kind and professional. I highly recommend them if you need any maintenance or repairs on your vehicle. JayBees took care of my very first car in the '80s too.
Chris Bozarth
, 08/02/2022