Hyundai Auto Repair and Maintenance Services in Tucson
Bring your car to JayBees Auto Service for foreign and import repair services including these top Hyundai makes and models:
Hyundai Tucson
Hyundai Sonata
Hyundai Accent
JayBees Auto Service in Tucson provides reliable and affordable service for Hyundai vehicles. Hyundai, the South Korean automaker, has ushered in a design renaissance. They continue to move upscale, wading into the entry-level luxury market with great success. Hyundai is dedicated to developing cars that are reliable, stylish and won't break the bank.
Like any vehicles, Hyundai vehicles can face problems with age, including with the engine and transmission. Of course, the problems your Hyundai may face depends on the year, make and model of your vehicle.
Like Hyundai, JayBees Auto Service is dedicated to repair services that are both dependable and affordable. Dedication is just one trait our well-trained automotive repair and maintenance technicians put into every repair and service they complete. Knowledge and experience help our Hyundai service technicians complete a multitude of service tasks. Our team of technicians is ready to diagnose and repair any Hyundai vehicle problem you bring us. You can schedule an appointment today by calling us, JayBees Auto Service, at 520-790-6035.
JayBees Auto Service has a staff of technicians and service representatives ready to diagnose and fix your Hyundai. Whether you have an auto repair problem or just need regular general maintenance, we will get you back on the road quickly and affordably. You can visit us at 5070 E 22nd St, Tucson AZ, 85711, or call us at 520-790-6035 to schedule an appointment.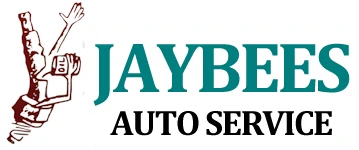 Import Cars & Trucks
, near
Tucson, Arizona
A shout-out for JayBees Auto Repair! I mainly had my timing belt replaced on my 2007 Kia Rio which was a very tall order!! They did an excellent job and went above and beyond with their awesome customer service! Jackie and Shelly were so kind and professional. I highly recommend them if you need any maintenance or repairs on your vehicle. JayBees took care of my very first car in the '80s too.
Chris Bozarth
, 08/02/2022