COUPONS
Auto Repair Coupons, Rebates & Offers


Check our coupons page and follow our tips below to help you save money on the cost of car repairs and maintenance.
Schedule a regular oil change at JayBees Auto Service in Tucson. It is the key to easy car maintenance and eliminating expensive engine repairs down the road.
Pay attention to the "service light" warnings on your dashboard. Responding quickly to a service light is often easy and affordable but ignoring a service light can greatly increase the cost of future car repairs.
Get to know your owner's manual. It is time well spent. The owner's manual contains valuable tips for keeping the cost of car maintenance and service affordable.
Discuss the details of needed auto repairs with your mechanic.
Call JayBees Auto Service in Tucson at 520-790-6035 for Coupons, Rebates, and Offers and keep your auto repair costs low!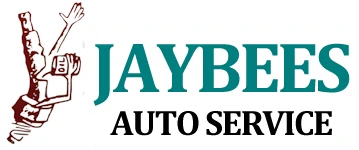 Import Cars & Trucks
, near
Tucson, Arizona
A shout-out for JayBees Auto Repair! I mainly had my timing belt replaced on my 2007 Kia Rio which was a very tall order!! They did an excellent job and went above and beyond with their awesome customer service! Jackie and Shelly were so kind and professional. I highly recommend them if you need any maintenance or repairs on your vehicle. JayBees took care of my very first car in the '80s too.
Chris Bozarth
, 08/02/2022